New Fools' Instructor?
Fools' Instructors are the most talented, social, caring, and diverse group of people you will meet.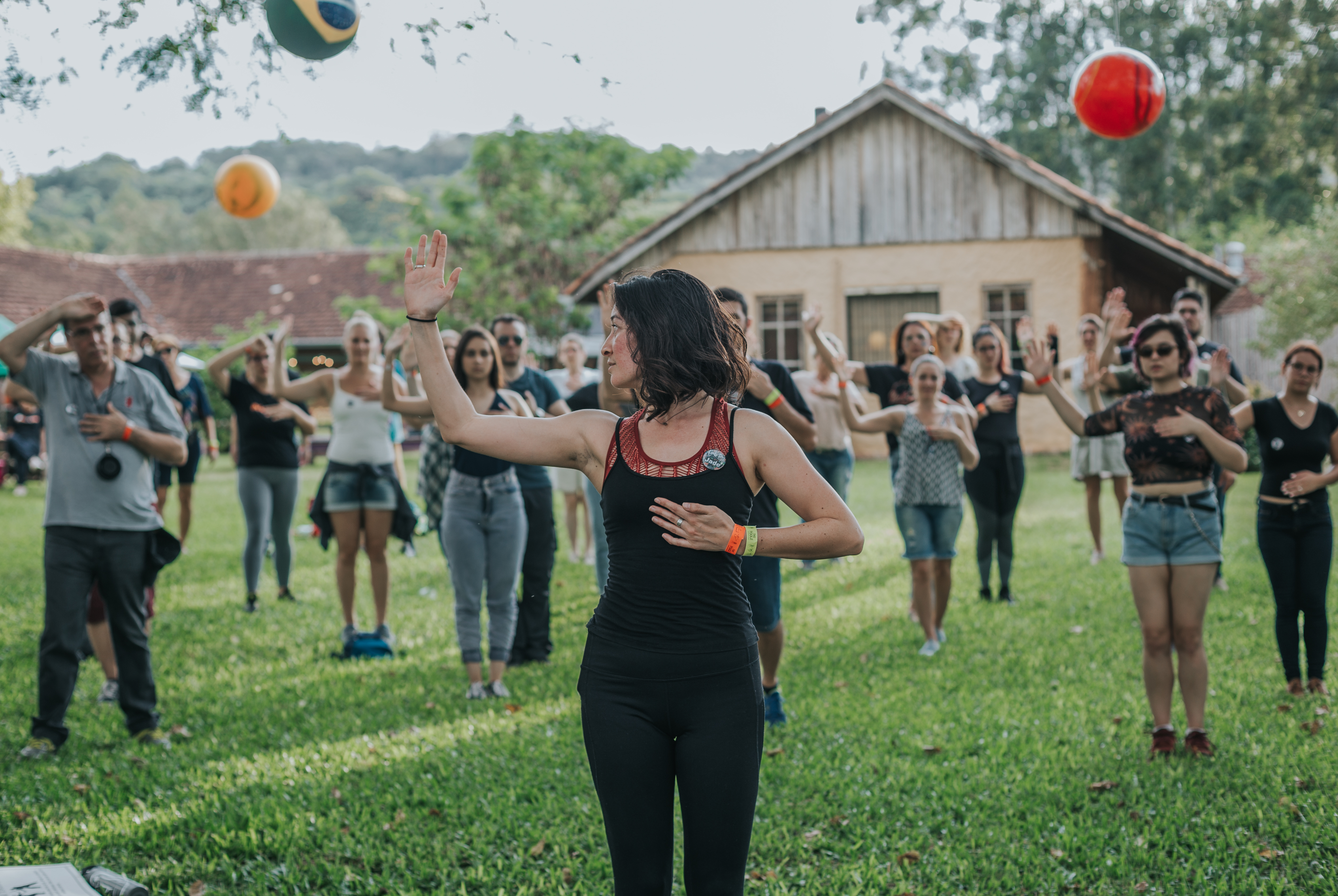 About The Fools
The Fools is a language immersion company. Our main objective is to help people practice, lose the fear of speaking and have fun with the English language. During the immersion program, only the target language is spoken, no Portuguese! :)
Overall our mission is to make education fascinating.
Our immersions take place at beautiful locations around Brazil, where participants can develop a language in a beautiful environment with friendly and talented people. Instructors that come here, more than just work, have a great time where incredible friendships are formed!
Instructors
At The Fools, instructors are the stars! They have 2 main objectives: to interact with participants and to offer fascinating/exciting workshops. The workshops should be of something you are passionate about, very good at, or can teach well. You can offer any theme you like, for example: sports, business English, communication skills, arts, crafts, hands-on work, culture, cooking, and so on. The most important thing is that the participants enjoy and engage as much as possible. The more active the participants are, the better. We will offer all the guidance to help you prepare.
Where and When?
Immersions are held mainly in RS and SP state, but they can happen in other states and even online.
They happen during the week and weekend.
We have hundreds of days each year, you can choose which days and immersions you want to apply.
Some instructors apply to work 2 days per month, others as often as possible.
What we look for:
Great fluency in a foreign language (Most immersions are in English but some are in other languages)
Passionate about people and different cultures
Proactive attitude
Incredible team player
Excellent listener
Fluency in more than 1 foreign language a plus
What you'll do:
Give 2-3 workshops per day (they last 1h 15mins each)
Interact with all participants
Enjoy your time at the location
What we offer Instructors:
Competitive pay
Accommodation and food in beautiful locations fully paid (In-person immersions)
Transport support (In-person immersions)
Training
Exclusive Instructors gatherings
Fools' Instructors platform
Flexibility. Work when and where you want.
Other Rewards
Interested? Apply to become one of our instructors and we will get back to you with the next steps.